Name:
Earth Style Barrier: Earth Dome Prison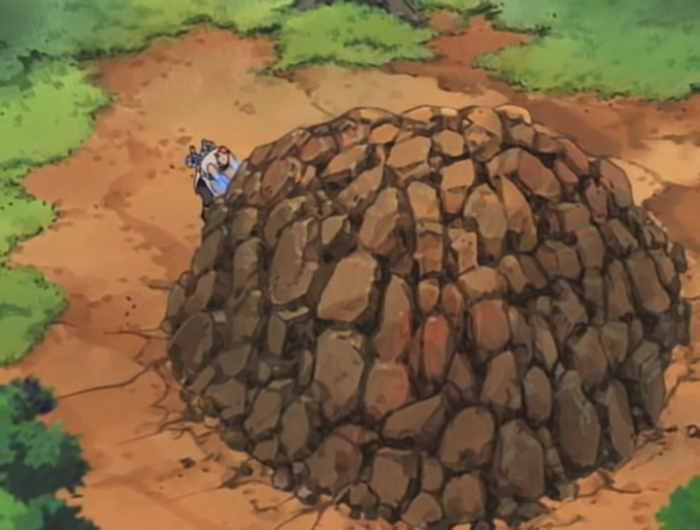 Specialty:
Ninjutsu
Rank:
B-Rank
Element:
Doton
Cost:
25 CP
Range:
15 meter diameter sphere
Duration:
3 Posts as long as the user remains touching the dome.
Description:
The user creates a dome of earth around a target or targets, trapping them inside. The walls of the dome have chakra flowing within, which quickly repairs any damage that its prisoners may do to it. If the user remains in contact with the dome, they are able to sap the chakra of those who are imprisoned, making them weaker over time. Although the dome is difficult to escape from, it isn't impossible: the chakra within its walls isn't evenly distributed, being at its thinnest on the side of the dome opposite to where the user is standing. If the prisoners can ascertain where this weak spot is and then focus a sufficiently powerful attack of equal rank on it, they will be able to break out. This technique saps 10 chakra a turn that the target is trapped inside and touching the floor or walls and 30 on physical contact with the walls.
Status:
Open
Last edited by Genkumaru on Fri Aug 07, 2020 1:03 pm; edited 1 time in total