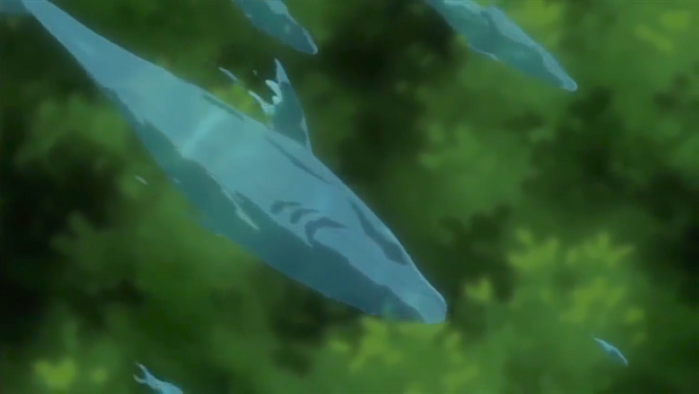 Name:
Water Style: Four Shark Shower
Specialty:
Ninjutsu
Rank:
A-rank
Element:
Suiton
Cost:
35 CP
Range:
0-10 meters radius sphere
Duration:
1 post
Description:
The user slams their palm onto a nearby water surface, sending a large surge of water into the air. This water then forms into a group of four water sharks, which then rush towards the target from above. Should these sharks be attacked, the water that composes them simply reforms into countless droplet-sized sharks, which continue to rain down upon the target and inflict damage whenever they come into contact with them within the ten meter radius sphere. Although the four sharks originally created by this technique deal A-rank damage, when they are destroyed and turned into smaller sharks, their damage decreases. The smaller sharks are the same as getting cut by a Kunai. Each larger shark can turn into 4 smaller sharks.
Status:
Open