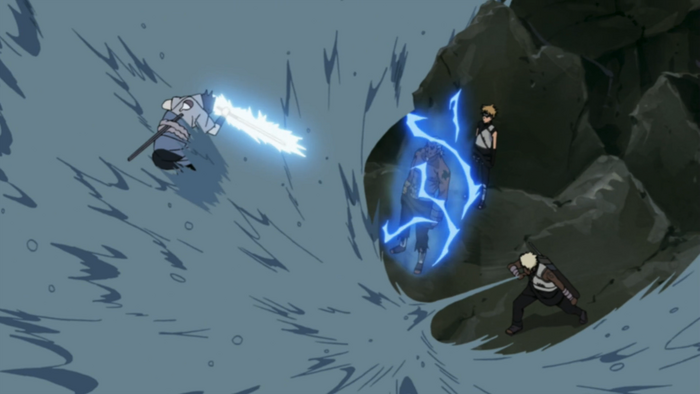 Name:
Water Style: Wall of Water
Specialty:
Ninjutsu
Rank:
A-rank
Element:
Suiton
Cost:
35 CP
Range:
0-10 meters
Duration:
2 posts plus 1 post and an action per 15 CP imputed after words, up to a maximum of 4 posts.
Description:
The user spits a stream of water from their mouth at the ground, which circles around them and rises upward to create a wall. If the user is standing on a body of water, they can instead create the wall from the surroundings. The water wall defends anyone within its perimeter from attacks of equal or lower rank, falling harmlessly inert if hit by a higher ranked jutsu, with raiton techniques counting as one rank higher. Users control how long the wall lasts as well as how much water it's made with, by being able to input extra chakra into it. Because the water is clear, the wall doesn't obstruct the user's vision, allowing them to make their next move uninhibited. The wall's initial formation, if timed correctly, can be used to fend off opponents, flinging them up to ten meters away as the wall rises.
Status:
Open